Letterkenny Community Centre on the Pearse Road pull out all the stops for their Livewire Summer Camps
TO SIGN UP TO A CAMP JUST CHOOSE YOUR CAMP, FILL IN OUR ENTRY FORM AND RETURN IT TO THE CENTRE WITH A DEPOSIT OR FULL PAYMENT TO SECURE YOUR SPOT.
Over 31 years of experience!
Letterkenny Community Centre on the Pearse Road pull out all the stops for their Livewire Summer Camps. Just choose which week you would like to book and guarantee a week of fun for your child.
Proud of their excellent record of providing exciting camps that children and parents love and trust they also offer fantastic value for money as well as providing your child with a week of action, fun and adventure in a safe environment, giving them an opportunity to experience new things. At the town's local Community Centre your child can participate in new thrilling and exciting activities as well as some old firm favourites.
Down the years their expertise in running such camps has seen them go from strength to strength delivering brilliant Multi Activity Camps.
The Centre has certainly established itself as the leading camp provider for children aged 4-14 years, thus developing a strong reputation by constantly focusing on what parents and children want.
For children between 6 and 13 years of age, we guarantee exciting activities and fun day trips to entertaining facilities.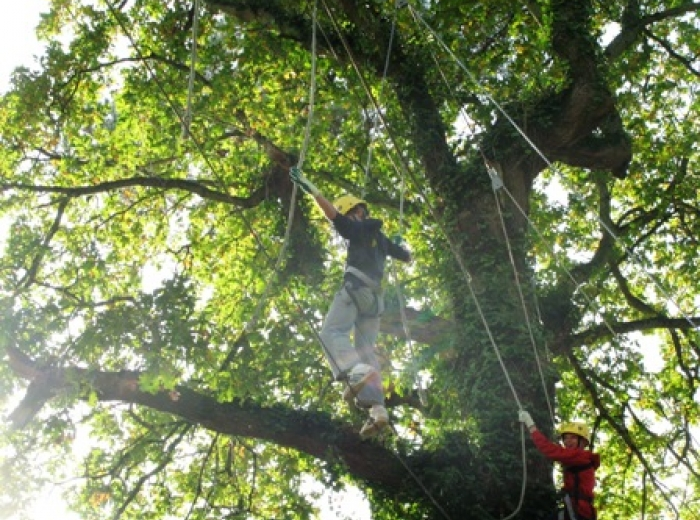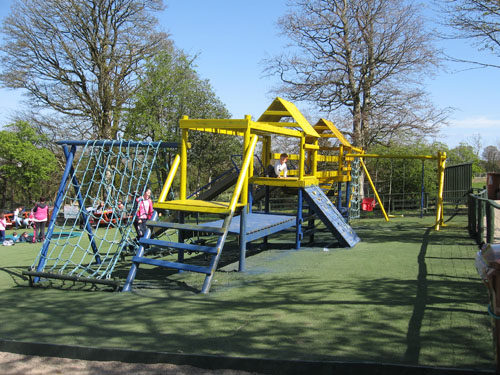 For children aged 4-6-year-olds. A week in our mini-camp programme will introduce the children to new, thrilling and exciting activities as well as some of the firm favourites that have been tried and tested over the years.
One of the highlights of the camp has been a trip to Lurgybrack Open Farm
For children aged 6-12 years. The camp will be held on the newly erected Astroturf facility at the centre and also on the soccer pitch. The emphasis of the programme is on learning and improving football skills i.e. passing, dribbling and tackling. Different styles of team play are also introduced. All levels catered for.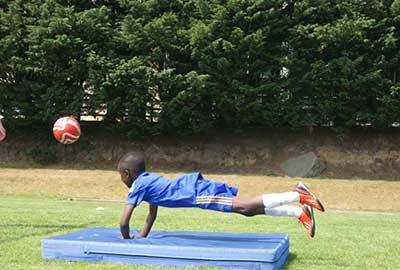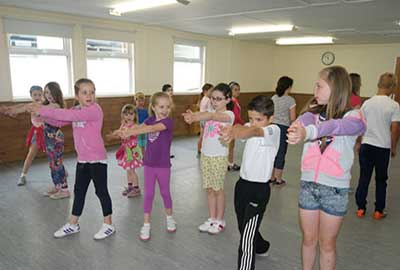 For children aged 6-14 years. During the Dance Camp, the children will learn a variety of dance steps from different styles including ballet, rock, jazz, modern, hip-hop etc. The emphasis will be on having fun and making friends while learning how to move and control their bodies with new steps to popular and classical music.
Camps are fully supervised by qualified staff and numbers are strictly limited in accordance with the facilities available to ensure maximum safety and participation. The Community Centre is committed to implementing the Irish Sports Councils "Code of Ethics and Good Practice in Children's Sports in Ireland".
Parents can be confident that their child will have a fun and educational experience in all of our camps. "Where Sports are taught, Not just Played " is our motto, so even if your child is a total beginner they will learn the basic skills needed to participate in any sports or games they take part in. They will be given a foundation to work from if they choose to continue with any sport played in the Camps.
Each Camp is geared towards a specific age range, allowing activities and entertainment to be offered at the level that best suits each child. Children are also grouped according to age with each camp, however, we can also group them with family members and friends if requested. Don't worry if your child does not know anyone at the Camp, they will make many new friends by week's end!
Also, don't forget to check our Parent's Information Page for more information on what your child will need and frequently asked questions.
Booking Information
The next set of camps will be starting in the Summer. You can contact reception on 074 91 22761 with any inquiries you may have, or you can also email us at [email protected].
Price reductions available for every second camp bookings. We regret that no monies will be refundable on cancellation of camp. All medical conditions or special needs must be given when registering children.