About Letterkenny Community Centre CLG
Letterkenny Community Centre CLG is a local non-profit community centre located  in the heart of Co. Donegal. We offer a variety of facilities. Our gym is called the Workshop Fitness Suite. We have two flood-lit all weather artificial grass football pitches, a 7-a-Side Astro Turf pitch and a Full Sized 3G Astro Turf Pitch. A number of different exercise classes are on offer. Keep us in your children's birthday party ideas as we can offer both indoor and outdoor ideas with our own bouncy castle etc. and our Astro Turf Pitch. We offer many different halls and rooms for hire which can be used as function rooms, event halls and much more. We offer Kids Gymnastics and Junior Soccer training. We run a weekly carboot sale every Saturday. There is a lot more on offer at Letterkenny Centre CLG, have a browse of this site for more details.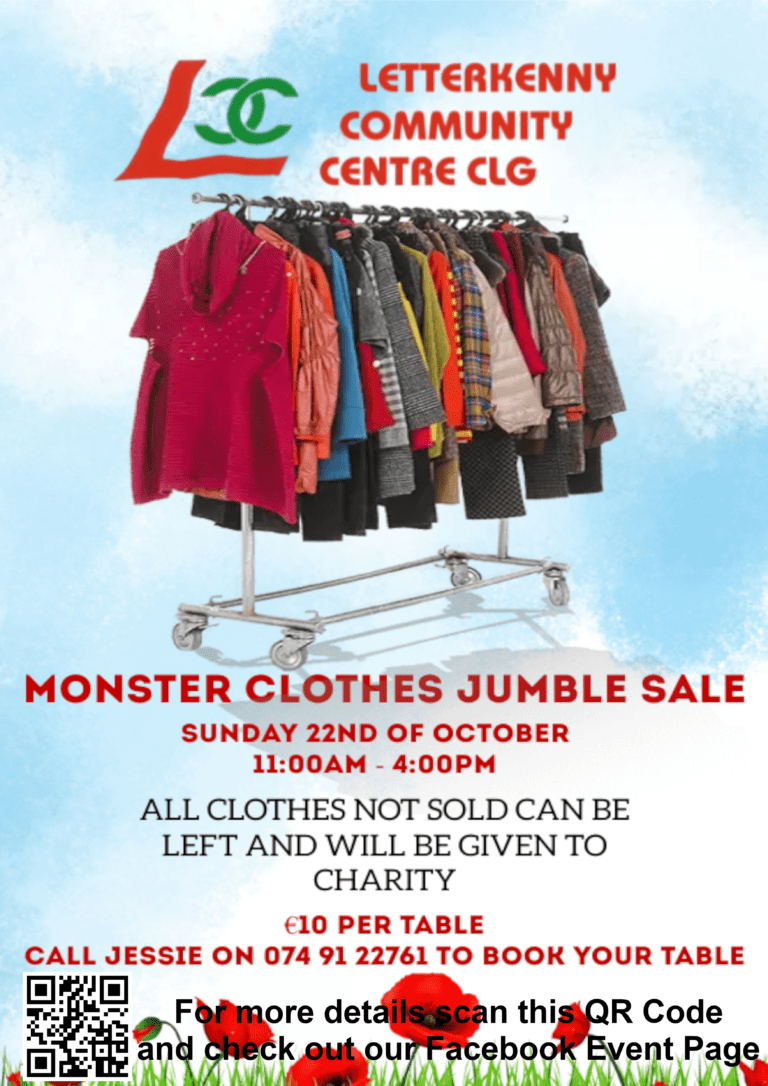 Monster Clothes Jumble Sale
Monster Clothes Jumble Sale.
€10 Per Table.
Sunday 22nd of October, 11:00am-4:00pm.
All Clothes not sold can be left and will be donated to charity.
Please Call Jessie on 074 91 22761 to book your table.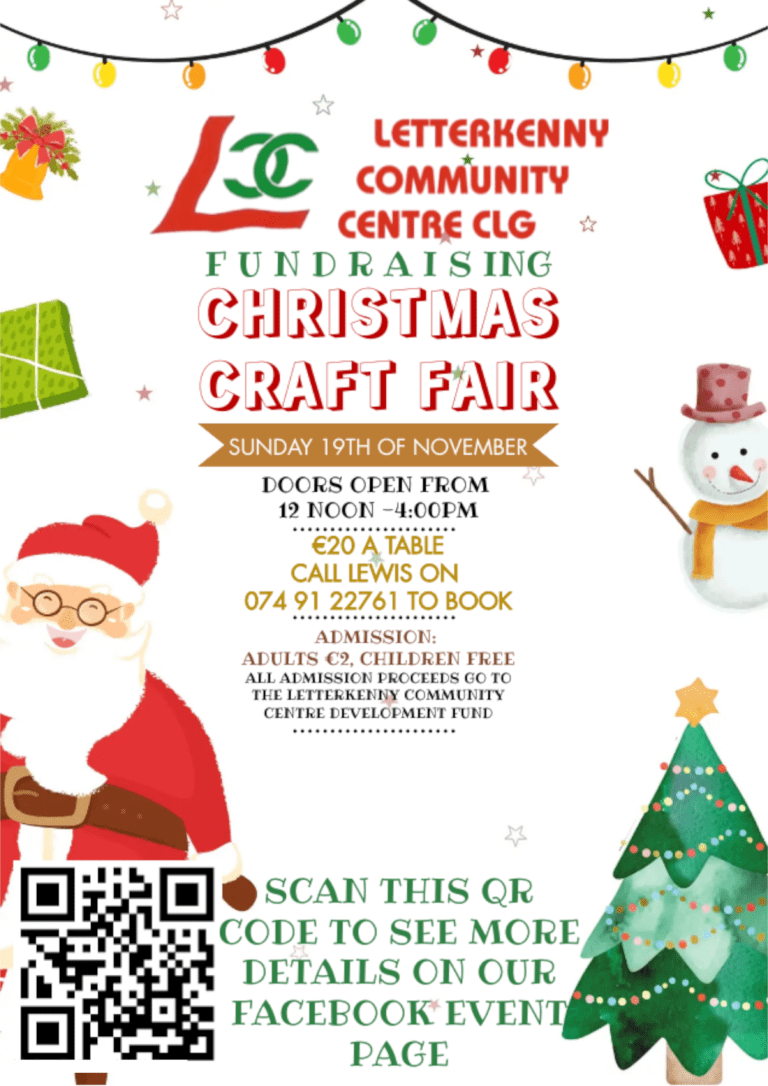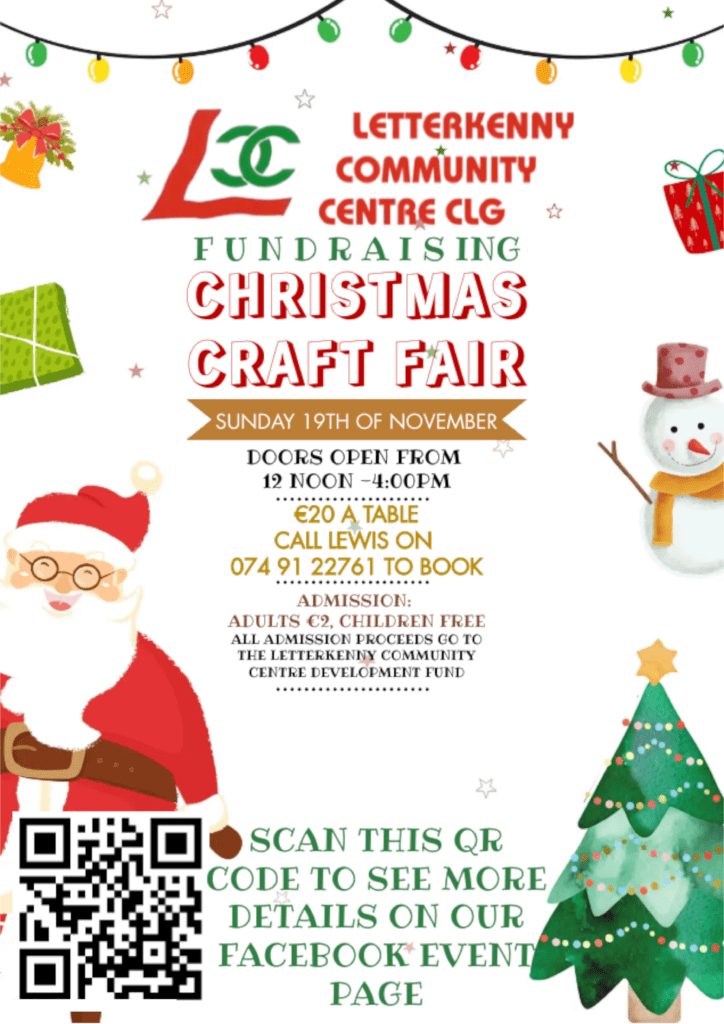 Fundraising Christmas Craft Fair
Come down to Letterkenny Community Centre on Sunday the 19th of November and enjoy our Fundraising Christmas Craft Fair.
We should have something for everybody to enjoy including children and adults of all ages, so I am sure you will be able to find the perfect gift for everybody.
Check out the discussion section of our Facebook Event Page for a taster of just some of the crafts that will be on offer. Our crafters are encouraged to upload what they are selling there as their stuff is made.
Admission: Adults €2, Children FREE
All Admission proceeds go to the Letterkenny Community Centre Development Fund.
Individual tables may or may not be raising funds for other causes.
PLEASE NOTE: Table bookings will only be taking by Lewis of Letterkenny Community Centre, through the phone number 074 91 22761. I had people who were in no way affiliated with Letterkenny Community Centre. commenting on Posts on the Summer Craft Fair asking vendors to e-mail them. Please beware of scams.
Quarterly 50/50 Fundraising Raffle
Tickets cost €2 each or 3 for €5.
Memberships cost €50 for 6 months of €100 for a year.
A 6 month membership gets you 18 tickets each in two draws and a yearly membership gets you 18 tickets each in four draws.
Tickets and memberships can still be bought at reception or here on our website
If you're not win you can't win. Best of luck to all who enter.