We will be resuming some services in the upcoming weeks. Please check our What's On? section for details.
Letterkenny Gynamstics Intended Start Date
Letterkenny Gymnastics intend to start gymnastics from early October. Please call and leave your details, you will be contacted by Jessie before they start to be given a class day & time.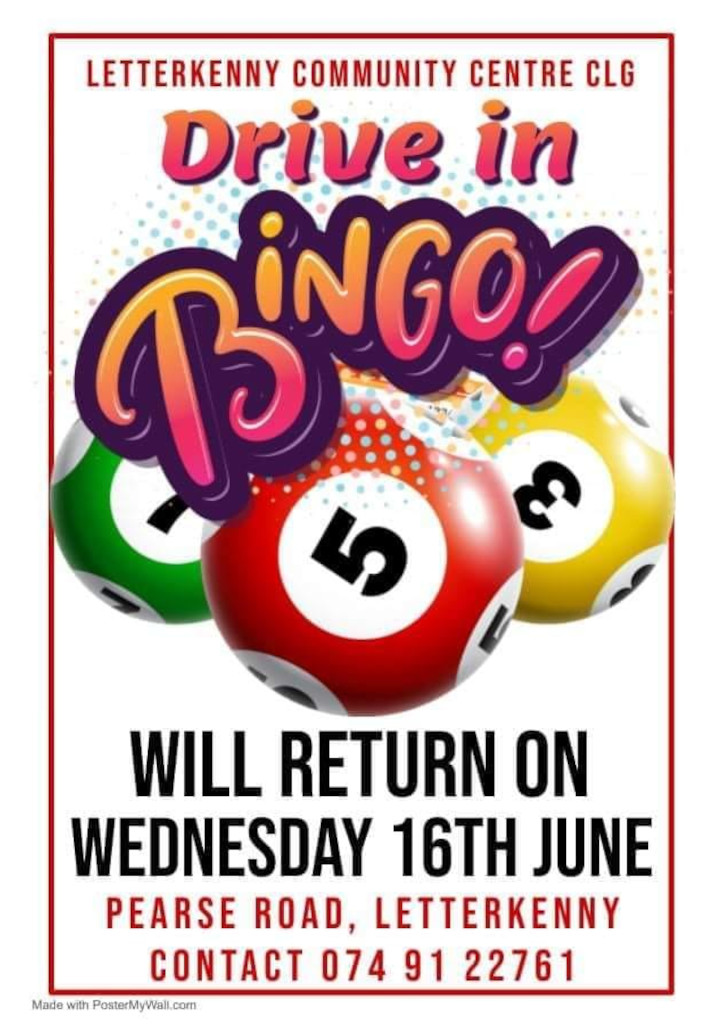 Drive-in Bingo
Our drive in bingo returns on Wednesday the 16th of June at 7pm and will be on every Wednesday at 7pm going forward. Single Books are €10, Double Books are €15 the Jackpot Sheet is €2 and Bingo 90 tickets are €2 each. There is over €1,000 in prize money up for grabs. Fully Covid Compliant Letterkenny Community Centre
Needs Your Help
The present management are committed to provide for the future. They intend with your support, to add an extension to the building so that the present prefabs can be demolished and accommodated into the new building.
Help us to develop your centre, your needs for the next generation.