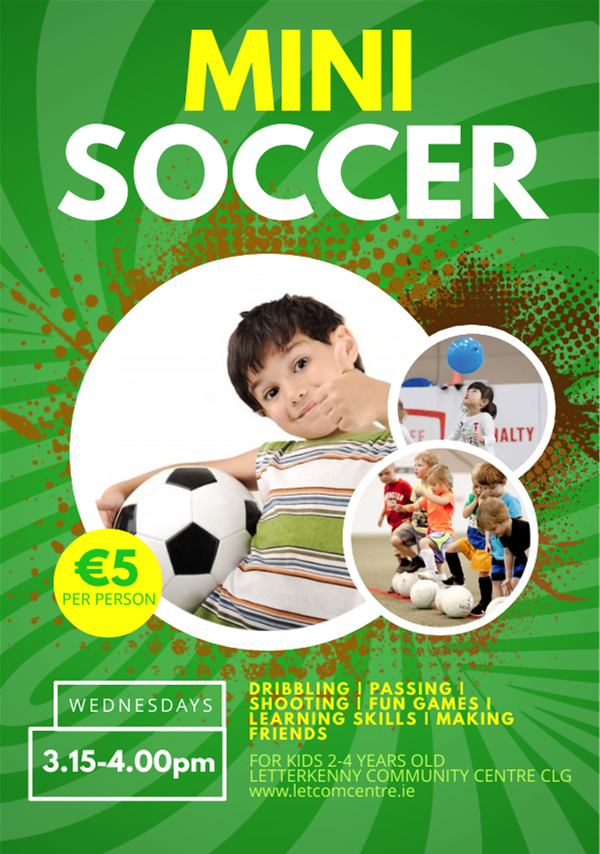 Mini Soccer is a high-energy program introducing children to fundamental soccer principles, such as using your feet, dribbling, passing, shooting and the basic rules of the game.
Through fun games and positive reinforcement, children will begin to experience the joy of playing soccer and being active.
Suitable for children aged 2 years to 4 years of age.
Every Wednesday 3.15pm-4.00pm Cost €5 starting 12th October 2022
Starting Wednesday 12th of October
We give your children a positive introduction to different sports by teaching high quality skills in a friendly, pressure-free environment.
Each week we will focus on a different sport and introduce FUNdamental skills, fitness and sportsmanship, providing an opportunity for children to be challenged through fun games and team interaction.
It's the perfect way to ignite an enthusiasm for different sports that will stay with them for life.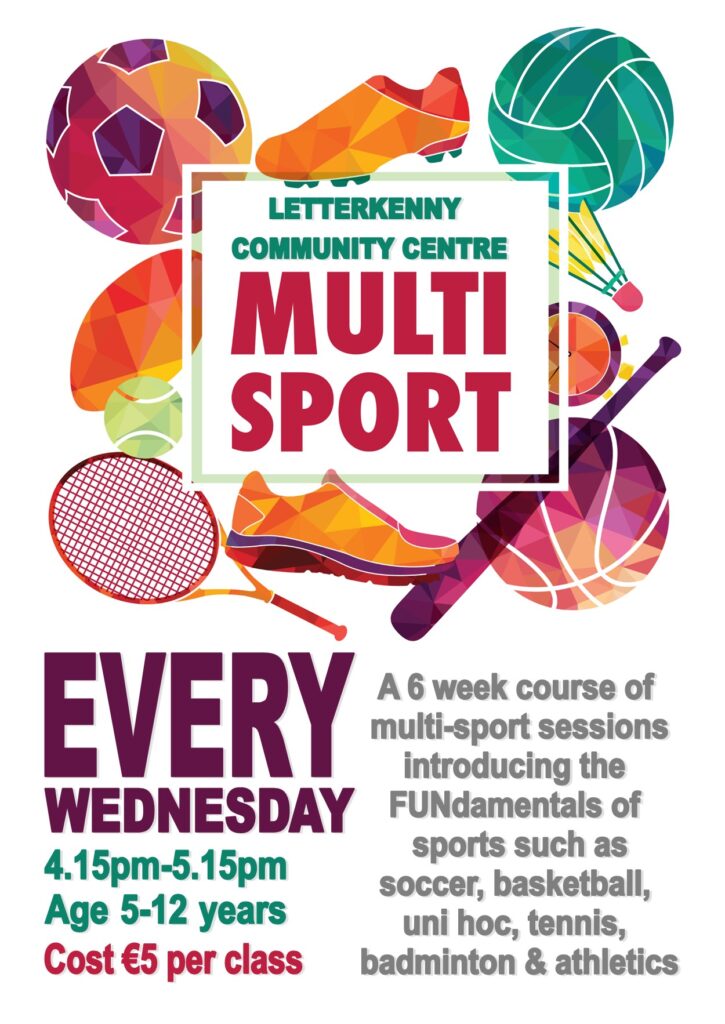 Monthly 50/50 Fundraising Raffle
Half the money raised goes to our development fund and the other half to the prize fund the prize fund will only grow with each and every ticket sold. Remember there is no limit to how many times you enter so the more tickets you buy the better chance you have at winning.
Ticket Prices are as follows:
Single Ticket = €2
Three Tickets = €5
6 Month Membership = €50
Annual Membership = €100
Memberships give you 6 entries into each draw for the length of the membership.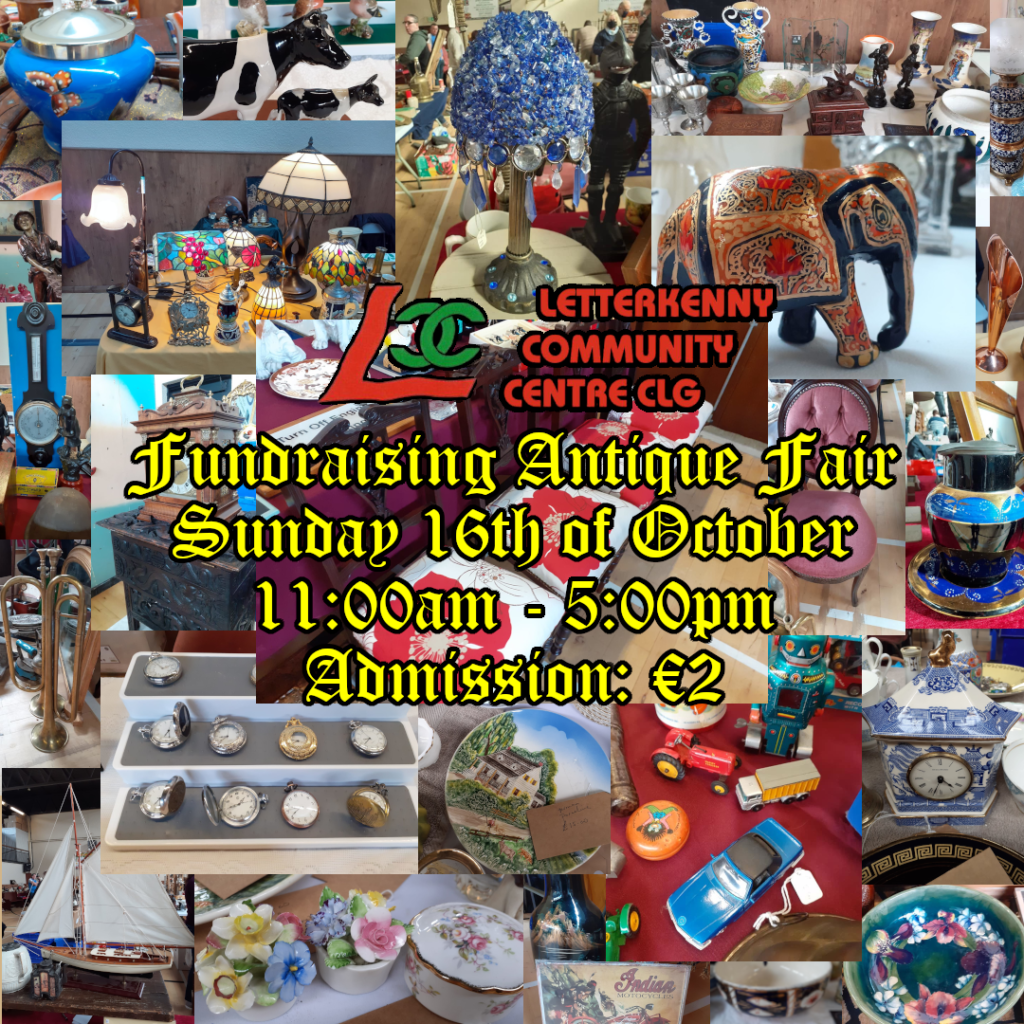 Our next Antique Fair is scheduled to take place on Sunday the 16th of October.
Time : 11:00am-5:00pm
Admission: €2
You never know, you might have a hidden treasure in your attic!
All tables are now booked for our Christmas Craft fair. We will be announcing soon what crafts that will be on offer. Letterkenny Community Centre
Needs Your Help
The present management are committed to provide for the future. They intend with your support, to add an extension to the building so that the present prefabs can be demolished and accommodated into the new building.
Help us to develop your centre, your needs for the next generation.