Our workshop offers one of the most superior suites in the North West. Classes inc. in Gym & Classes Membership are Morning Movers, Zumba, Tums & Bums, Circuit Class, 20/20/20 and Core Conditioning. 11 classes in total during the week.
| | |
| --- | --- |
| | |
| | |
| | |
| | |
| Induction Course (Nightly) | |
| | |
| | |
| | |
Monthly Ticket (Gym Only)

Monthly Ticket (Gym & Classes)

3 Month Ticket (Gym Only)

3 Month Ticket (Gym & Classes)

6 Month Ticket (Gym Only)

6 Month Ticket (Gym & Classes)

Annual Ticket (Gym & Classes)
Located on the first floor, our work shop offers one of the most superior suites in the North West. Furnished with the latest and finest training equipment available, you can enjoy your workout in the comfort of a modern and sophisticated environment.
A superb hi-tech visual and sound system will provide an exciting backdrop to your work out periods and the chilled water dispenser enables you to rehydrate as often as you wish, allowing you to achieve an optimum work out.
Gym use strictly for over 16 year olds.
The Work Shop is constantly supervised by our qualified instructors. Take advantage of their professional expertise by making an appointment for a personalized exercise plan. They will train you on all the equipment and are always on hand to answer any questions or to boost motivation.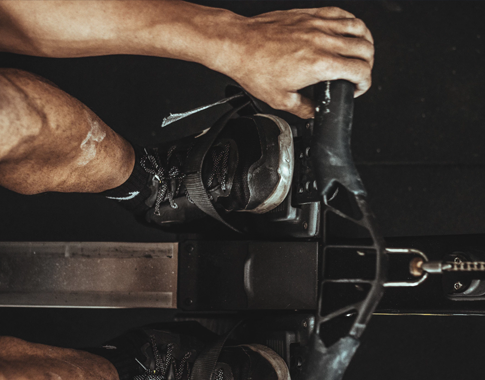 Cardiovascular Equipment such as Treadmills, Aerobcycles, Recumberent Cycles, Rowing Machines and Cross Trainers that are excellent for weight loss and endurance training. Each of these machines also has it's own television for your personal viewing pleasure.
Resistant Training Machines such as Leg Press, Leg Extension, Leg Curl, Pec Deck, Chest Press, Lat Pulldown, Shoulder Press, Abdominal Crunch, Bum, Hip & Thigh machine and Multi Purpose Cable Crossover that will work all the bodies major muscle groups for strength and toning.
Free Weight Area which includes an Olympic Weights set and Smith Machine as well as a full selection of Benches, Dumbells, and barbells. We also have stretching mats, stability balls and weighing scales available for use by all of our members.
Regular attendance will keep you on top form and help you maintain a feeling of being healthy at all times. The key to creating a new body style is in your hands. Come along to the workshop suite and unlock the doors!
Remember our programme is not carved in stone. We do respond where practical and where there is sufficient demand, so please ASK! – We are here to help and are always willing to listen to new ideas.